We love the Oscars! Every shallow, commercial, pre-packaged bit of it! When we were kids, it was hard not to get caught up in the glamour of it all. The daring fashions, sometimes beautiful, sometimes horrifying. The emotional acceptance speeches, sometimes cringeworthy, sometimes inspirational. It probably helped our obsession that our parents would host Oscar parties where everyone would get dressed up and bet real money on which movies and actors would get which prizes.
While neither of us has ever attended an event quite as fancy as the Academy Awards, that doesn't stop us from browsing the formal gowns at thrift stores. Sometimes we'll even give in and buy something if it fits. Who cares if we may never have a reason to wear it!
This week we drew inspiration from the Oscars' red carpet and finally gave ourselves an excuse to wear those beautiful gowns. We put on our best attempt at red carpet makeup, then scurried around San Francisco's iconic Palace of Fine Arts, showing the camera our finest A-list actress pouts.
Just for fun, we have also included some of our favorite red carpet looks that are reminiscent of each of these dresses. Can't wait to see this year's favorites strut their stuff this evening!
Devon's Badgley Mischka Lace Gown
$8 from Goodwill in San Rafael, CA
Beige red carpet looks: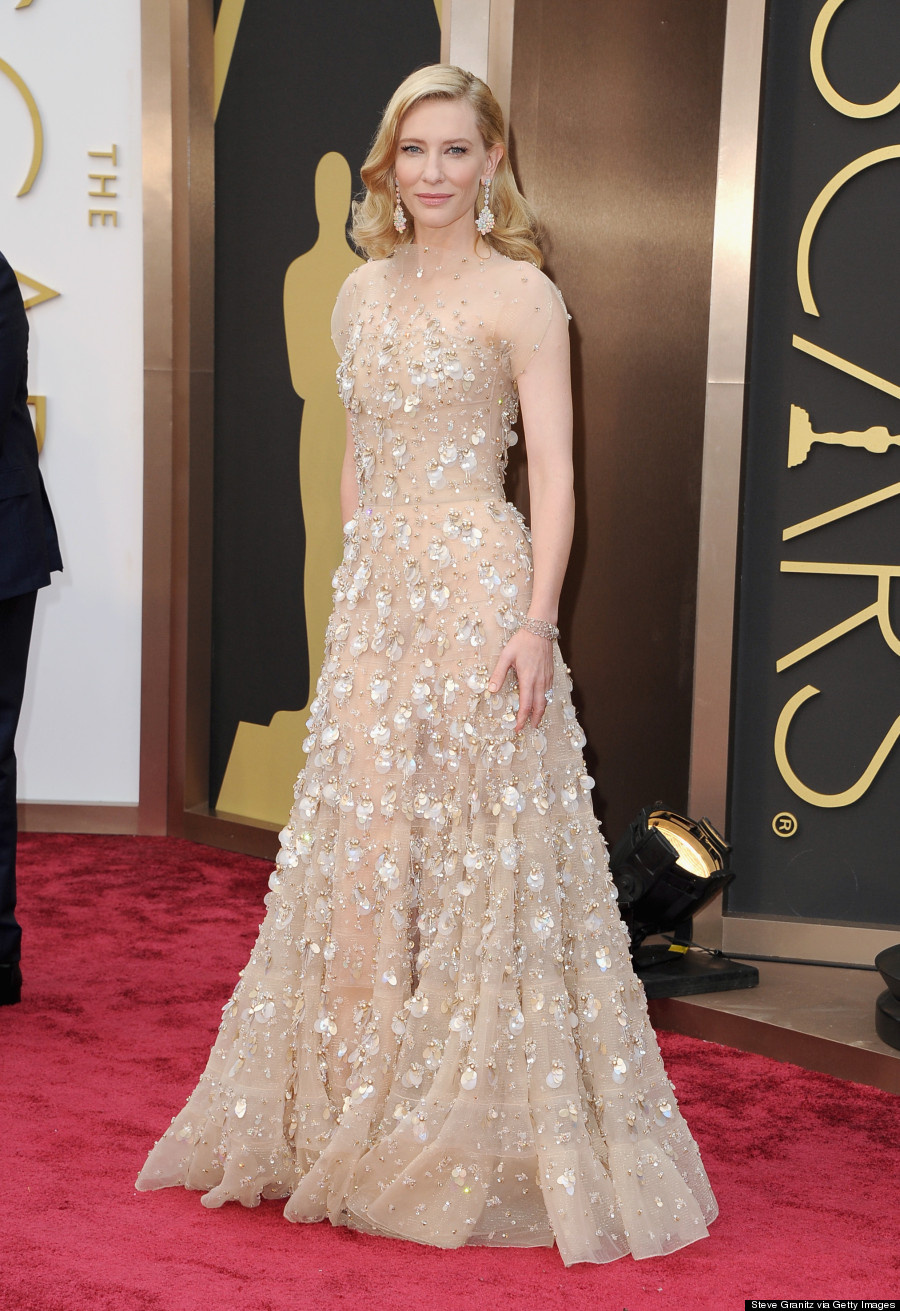 Cate Blanchett, 2014
Kristen Wiig, 2012
Britt's BCBG Bandage Gown
$12 from Salvation Army in San Francisco
Dark blue red carpet looks: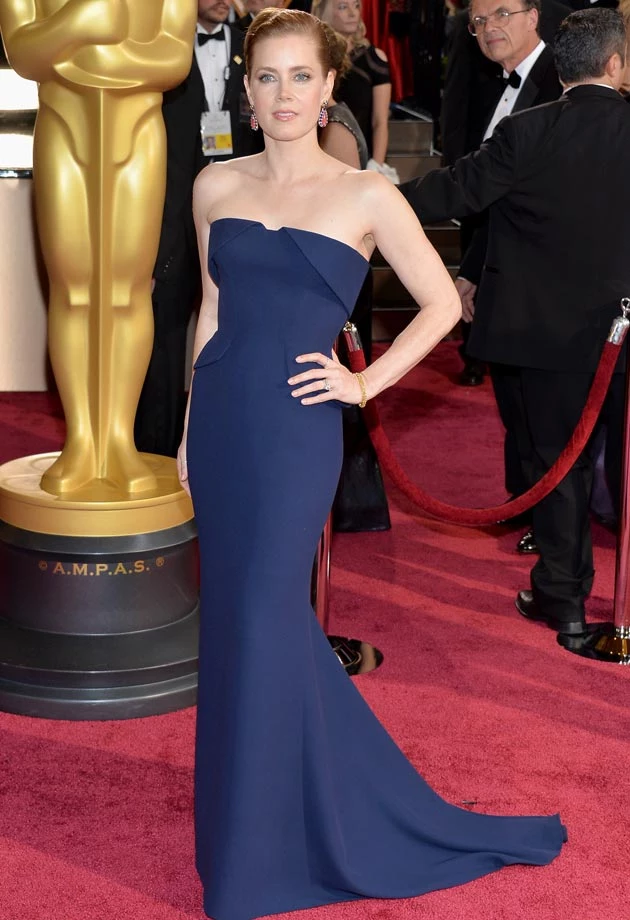 Amy Adams, 2014
Sandra Bullock, 2014
Devon's Beaded Bodice Vintage Gown
$8 from Thrift Shoppe in Santa Barbara, CA
Black beaded read carpet looks:
Evan Rachel Wood, 2011 Emmys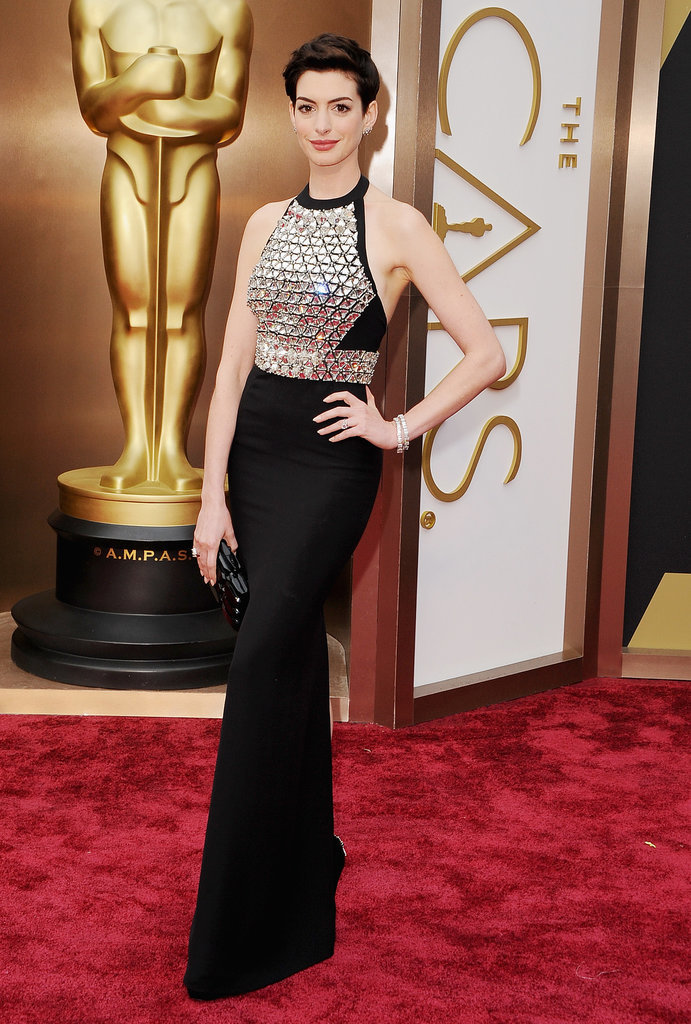 Anne Hathaway, 2014
Britt's Orange Cutout High-low Gown
Free! Hand-me-down from a friend
Orange red carpet looks:
Jennifer Hudson, 2011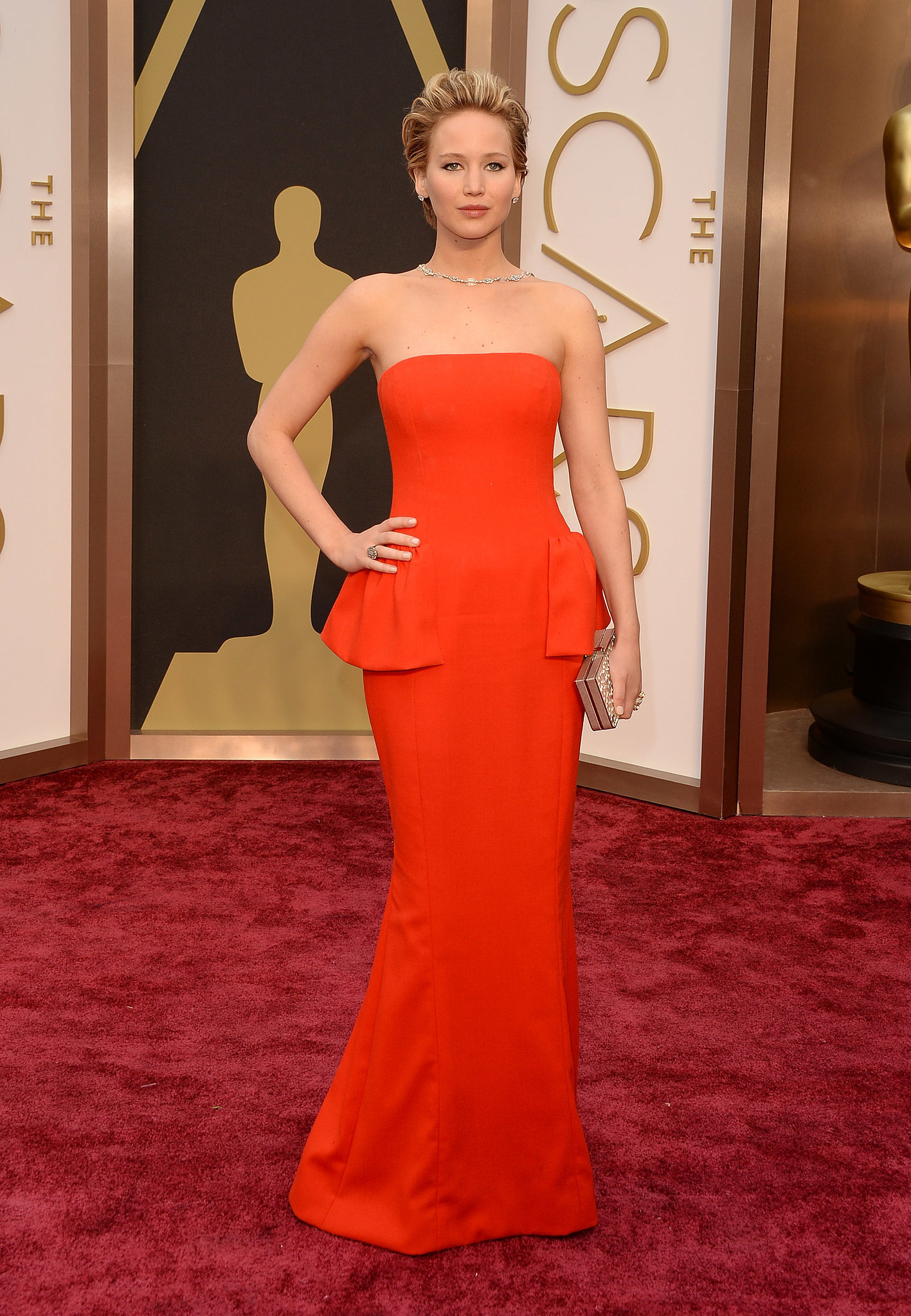 Jennifer Lawrence, 2014
Devon's Backless Maria Bianca Nero Gown
$8 from Salvation Army in San Rafael, CA
Backless black red carpet looks:
Cate Blanchett, 2000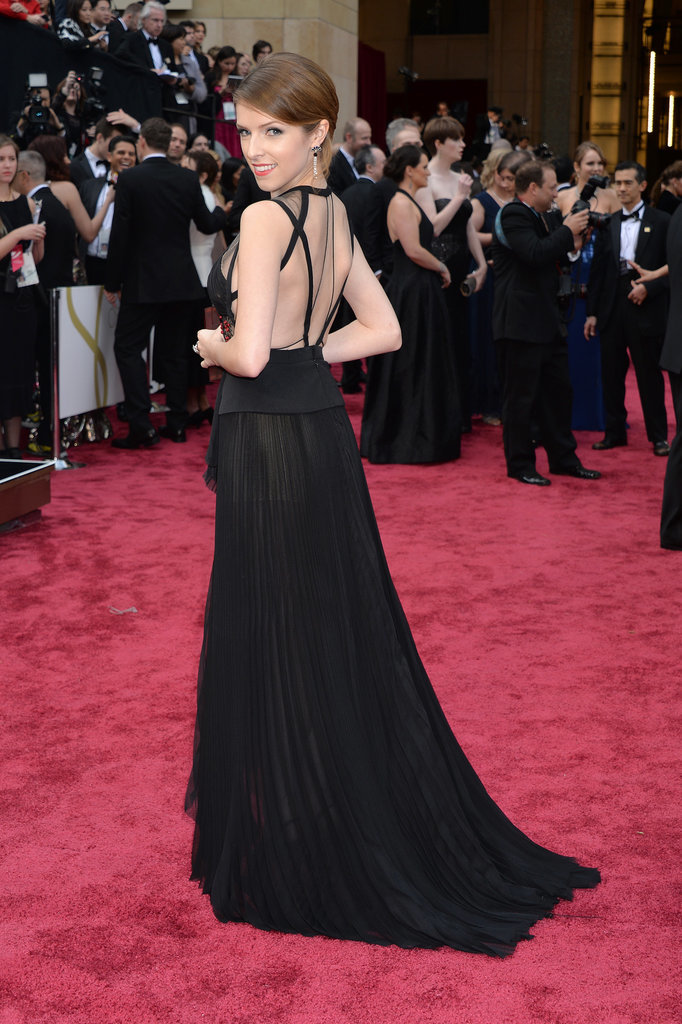 Anna Kendrick, 2014
Britt's Calvin Klein Satin Gown
$17 from Salvation Army
Brown satin red carpet looks:
Susan Sarandon, 1995
Miranda Kerr, 2012 AACTA's